Do you have loans pending to be paid off?
Are you feeling trapped in a Rat Race?
You are not getting any clue to get out of your debts?
Don't worry, you are not alone. Majority of people feels the same and want to get out of their debt.
But again the question comes up…
How to get out of Debt?
To get out of debt you need to follow these three steps:
Analyze
Plan
Action
Yes, these three steps will help you to take you out of debt and will also help you to analyze your actual financial position which will be beneficial to start building your wealth later on.
So, let's discuss more about these three steps and how they will help you to get out of debt.
Analyze
This is the very first step to get out of debt, in which you need to analyze your financial position like your incomes, expenses, assets and liabilities.
To help you analyze your financial position with the help of financial statement I have designed a simple financial statement in an excel format, which will be available to download for FREE in my next post.
You will learn more about analyzing your financial position using financial statement in my next post on financial statement.
Plan
After analyzing your actual financial position using financial statement, you need to make plan on how to get out of your debts/loans and all other liabilities which you currently have in your financial statement.
You need to make a plan to reduce your liabilities and start building assets – which is the only rule to become rich and wealthy.
Action
This is our final step to get out of debt as Analyzing financial position and Planning financial freedom is of no use until or unless you take ACTION! on your plans.
I will try my best to help you get out of debt using these three steps, TRUST ME! These three simple steps are masterpiece if you follow them with full faith – I followed them and I'm debt free now!
I will explain these three steps as much as I can with examples and simple tools one by one though my next posts which will come your way just after this.
So, If you are not in my subscribers list then I would recommend you to JOIN my subscribers list right now for FREE to receive all the future updates directly in your inbox.
Bottom Line
Getting out of debt is quite easy – but for that you need do to few things like manage your finances properly, must analyze your financial position regularly and the most important start building asset side to become rich and wealthy.
If you have any query tweet me @gurpreet_saluja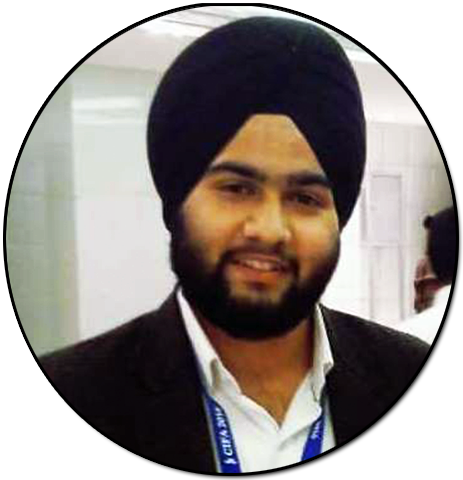 Hi, I'am Managing Director at Gurpreet Saluja Financial Services where I help my investors choose right investment avenue to achieve their financial goals. I'm also a Value Investor and here I Write about Finance & Investing.