What are Indices or Stock Market Index?
A Stock Market Index captures the behavior of overall equity market. Indices are used as information sources. By looking at an index one can know how the overall market is moving.
Indices acts as the barometer of the economy as a whole.
Indices also serve as a benchmark for measuring the performance of portfolio.
It reflects the future expectation of economy and dividend expectations.
With better future expectations, indices goes up and viceversa.
Types of Indices or Types of Stock Market Index
There are three types of Stock Market Index:
Price Weighted Index: Gives weights as per Price of the company. More weight to high priced security and low weight is given to low priced securities. One has to invest in each security in the index to replicate the index.
Equal Weighted Index: All companies in Index are given same weight age (arithmetic mean). One has to invest same amount of money in each security to replicate.
Value Weighted Index: Weightage is given on the basis of market capitalization of the company. One has to invest as per the weightage of each security in the Index.
There are many types of Stock Market Index or Indices in India. Most common Stock Market Index in India are:
S&P BSE Sensex: This is most commonly known as SENSEX, first compiled in 1986 was calculated on a Value Weighted Index or Market Capitalization-Weightage Methodology of 30 component stocks representing a sample of large, well-established and financially sound companies.
The base year of SENSEX is 1978-79. From September 2003 the SENSEX is calculated on a free-float market capitalization methodology.
NSE Nifty 50: NIFTY 50 is a well derived 50 stock index accounting for 22 sectors of the economy. It is used for a variety of purpose such as benchmarking fund portfolios, index based derivatives and index funds.
There are other stock market index in India like:
Nifty Bank
Nifty 100
Nifty Auto
S&P BSE 100
S&P BSE 200
S&P BSE Midcap
…and many more.
____ X ____
If you have any query then tweet @gurpreet_saluja or Fill This Form.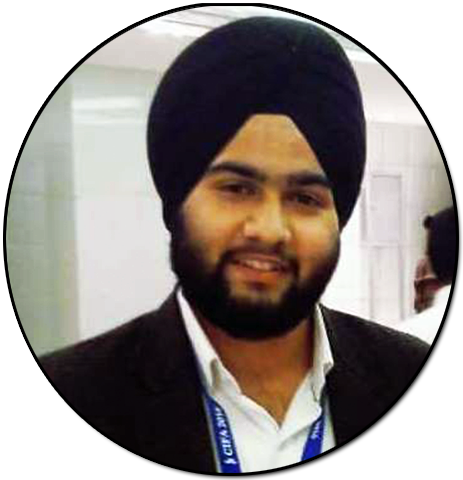 Hi, I'am Managing Director at Gurpreet Saluja Financial Services where I help my investors choose right investment avenue to achieve their financial goals. I'm also a Value Investor and here I Write about Finance & Investing.