INVESTMENT SOLUTION FOR LONG TERM INVESTORS SEEKING ASSURED RETURNS
In India, Investors of Bank FD's and PPF have big concern for their returns on investments, as falling interest rates are earning them negative real returns. Which means Inflation eats all their post-tax returns from Bank FD's.
This is not the story of Indian Investors, interest rates falling drastically around the world. As the countries go through the rapid developments interest rates tends to come down.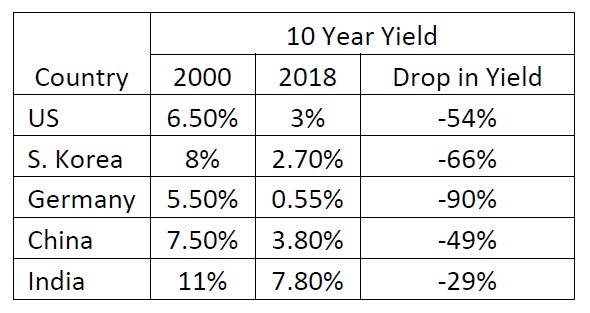 (Change in interest rates for different countries)
Investors in India also face re-investment risk because they never go for long term FD's because banks don't provide favourable rate of interest for long term FD's also interest is taxable which gives them no extra advantage of tax efficiency.
Investors go for Bank FD's just because they find it safe, but are they really safe?
Increasing NPA's of Banks in India raises a big concern for all Bank FD investor, as NPA erodes the capital of banking system which makes it weak and could be a very major concern for the safety of investors' money if situation remains same.
At this stage, what such kind of investors can do? To preserve their wealth for the long term in safe instruments as they don't want to take volatility risk of equity so they almost seems to be left with no investment solution for their money.
But wait, Reliance Mutual Fund have something interesting for such kind of investors.  Because, this Asset Management Company always finds a tremendous solution for the investors who fell for big concerns due to market and regulatory changes.
Reliance Mutual Fund comes up with NIVESH LAKSHYA!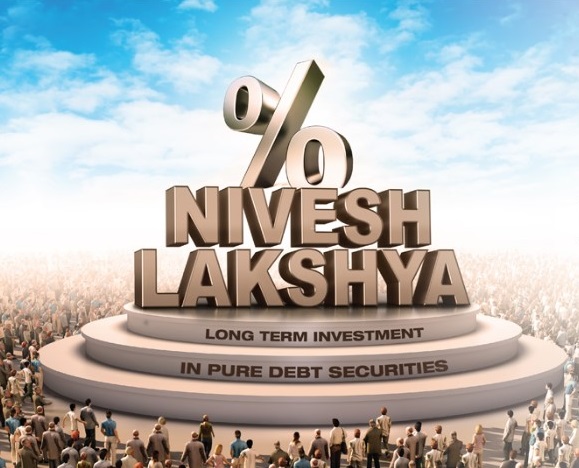 Nivesh Lakshya is an Open Ended Fund which predominantly invests in Government Securities maturing in next 25-30 years at current yields of 8.25%.
Most of the securities in this fund will be bought and held till maturity to maintain the yields.
This investment strategy provides certainty of returns, if investments held till maturity. Additionally, this doesn't even let its investors compromise on liquidity – Which means you can withdraw your money whenever you want.
Investment returns from this fund is also tax efficient due to indexation benefit, applicable after 3 years.
Nivesh Lakshya is an investment solution for investors like:
HNI's who wants to preserve their wealth for long term by locking current interest rates.
For Parents/Grandparents who want to create legacy through investment in this fund by locking current interest rates.
For Retirees who want to have a comfortable retirement with assured returns on their investments.
Since, this is an open ended fund you can also opt for Systematic Withdrawal Plan (SWP) to create regular cash inflows from your investments with tax efficiency on such inflows through indexation benefit applicable after 3 years.
As this fund invests money in government securities which is backed by Government of India so safety could never be the concern for investors in this fund.
If you are looking an alternative to FD's, PPF or RBI Bonds then you must invest in NIVESH LAKSHYA!